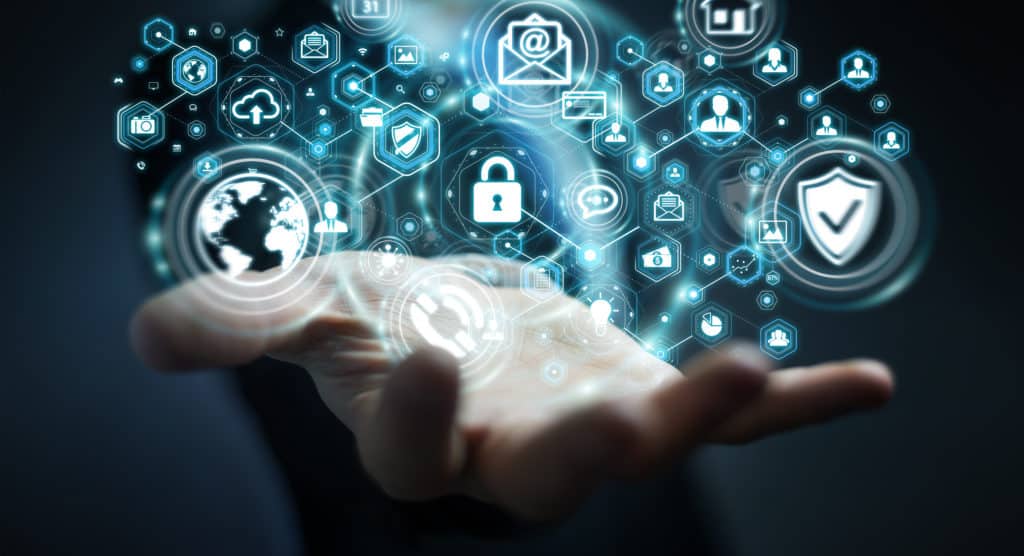 In Birthing of Giants' latest podcast, I interview KITEWIRE founder, Jere Simpson. Jere has been a participating member of the Birthing of Giants community almost since the beginning, where his classic story of an entrepreneur armed with a vision and the drive to make it happen is a constant inspiration. Jere grew a $4 million dollar business with a limited reach into a $55 million dollar GIANT that consistently delivers to thousands. Here's how he did it.
The Beginning Of An Entrepreneurial Journey
KITEWIRE, based in Arlington, Virginia, began in 2007 as a government contractor with Jere as its chief billable engineer and software developer. It grew quickly, as government contractors often do, with revenue rising in direct relationship with the employees that Jere hired. Like Jere, these were highly skilled employees working with contracts designed mostly around time worked. Profit margins were tight, even as KITEWIRE made the Inc. 5000 list three times for lightning fast growth (54% over a three year period).
But Jere wanted to create something grander than a company that was only as big as his team could get their arms around, and he wanted to invest deeper into his employees, an impossibility with such tight margins. He knew that KITEWIRE had to make a sea change, and began to envision how to do it.
"I just kept thinking, every time I look at how to tweak the model to do something better for my employees, the model doesn't support it really. I'm [just] paying for more of their time, not better brains, not higher quality thoughts."
The Vision That Launched A Thousand Bananas
After studying companies that he had "business envy" over, and attending a Birthing of Giants masterclass, Jere's vision took a definite shape. He pulled out a whiteboard and shared his roadmap with his employees. What he wanted for KITEWIRE would require near 100% buy-in from his team. He asked them to envision two islands: the one they were on to the left, and the resource rich paradise that they wanted to get to on the right (See what he did there?). Docked by the left island was a boat with Jere, his CTO, and a few bananas.
"I was trying to [..] say, 'Where are we?' and, 'Where do we need to go?' and, 'Why should we get there?' [and], 'What's going to propel us to get there?' "
The goal was twofold:
Develop a product that minimized competition, and that greatly raised their revenue per employee ratio.

Raise needed capital, a tough gig with the tight margins they operated under.
The "bananas" represented the capital needed to launch to paradise island. How would the employees help raise it? Jere moved his contracts to fixed price, and his workers began looking for efficiencies – ways to get the job done quicker, thereby saving money and generating extra capital. The bananas slowly accumulated. Now for the right product.
Find A Problem, Solve The Problem
While they were raising capital, Jere and his crew also paid careful attention to the problems their customers were having. One stood out.
"There was a gap in mobile security where big government agencies [couldn't] move to Androids or iPhones."
For high security entities like government bodies or banks, smartphones and other mobile devices were a big problem. There were very few options available for cybersecure mobile device management. It prevented them from fully incorporating mobile technology into their operations. As an already trusted contractor with the talent to take on the challenge, Jere found his product.
Many an entrepreneurial journey is driven by this business model, because of its consistent success. A smaller company finds a problem that larger companies have and design a solution. Birthing of Giants Fellow, Toni Jacaruso, did something similar within the hospitality industry. It was no less successful for Jere. KITEWIRE Mobility- now a SaaS company – launched for the new island, and didn't look back.
For another inspiring entrepreneurial journey, check out how John McDonald went from showbiz to the showroom floor!
Island Hopping To The Ultimate Paradise
According to Jere, it took about two years to arrive at the right island and fully transition to a SaaS company, and roughly another 18 months for revenue to start pouring in. Jere also continued to review and update his one year plan throughout this period, attending multiple Birthing of Giants sessions to stay sharp and to contribute to the program by sharing his story with his entrepreneur peers.
Once it started, the revenues came in like a tidal wave. KITEWIRE went from being a $4 million company with 40 employees to a $55 million company with just over 30 employees. Jere's entrepreneurial journey sounds easy, but that's only in hindsight, as Jere often notes after telling his story.
"I always think, 'Well, that sounded really simple, but it was very difficult. A lot of teeth grinding and sleepless nights.' "
The risk and uncertainty were more than worth it for Jere and his intrepid crew. Now that they've finally landed, they're already sighting the next island with a move to develop a consumer version of their mobile device management software – a solvable problem that they learned by once again listening to the people who were already using their product.
I'm excited to see how Jere and KITEWIRE will continue their journey to even greater success, and will be checking up with him regularly, which will be easy to do now that Jere has taken on a greater role here at Birthing of Giants.
After participating in multiple Birthing of Giants Fellowship sessions, contributing his amazing story, and remaining a key member of our community, I'm pleased to announce that Jere Simpson has joined our Board of Experts, where his courage and expertise will be a continuing blessing to the Birthing of Giants and Gathering of Giants community. Congratulations, Jere, and THANK YOU!
Check out my extended interview with Jere Simpson on Forbes.com.

Want more Birthing of Giants podcasts? Listen to them all here!